Heavy duty damper blade
Item No. RC-1004
Heavy duty damper blades are designed to help regulate the volume of air moving through duct systems. They can be used as positive shutoffs, and can also be used for automatic control in low-leakage HVAC systems, or systems requiring modulating airflow. Control dampers are typically installed inside ductwork of low to medium airflow velocity and static pressure capabilities.
Product : Damper blade
Material: Galvanized steel
Size : 6"-14"(6", 8", 10", 12", 14")
Thickness: 20GA, 22GA
Configuration: Aluminum bar
Shape: Round
Technical: Stamping
Application : Used in the round ductwork system for adjusting supply or return air volume
REQUEST A QUOTE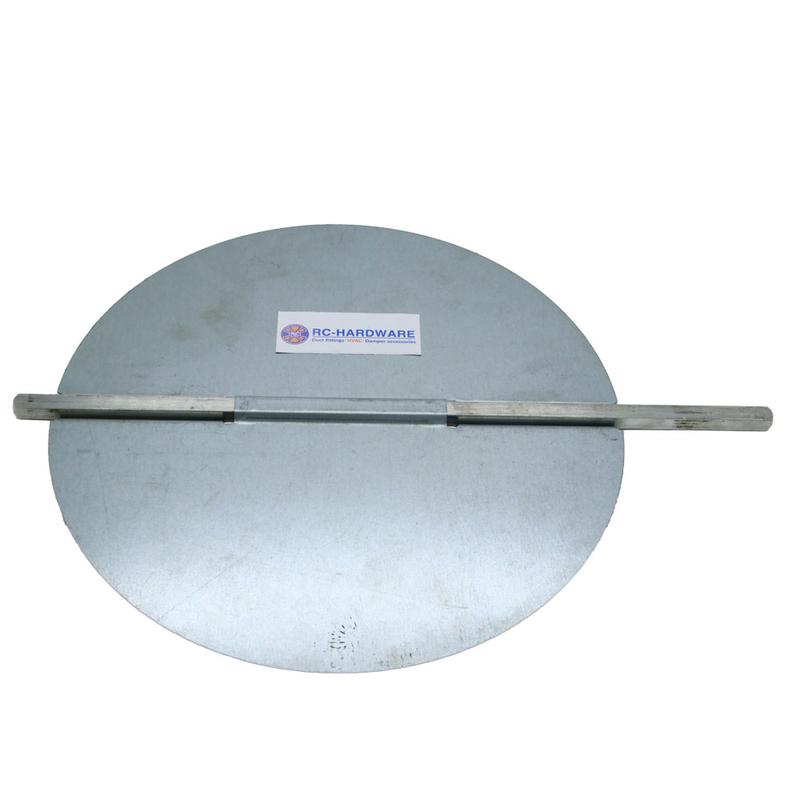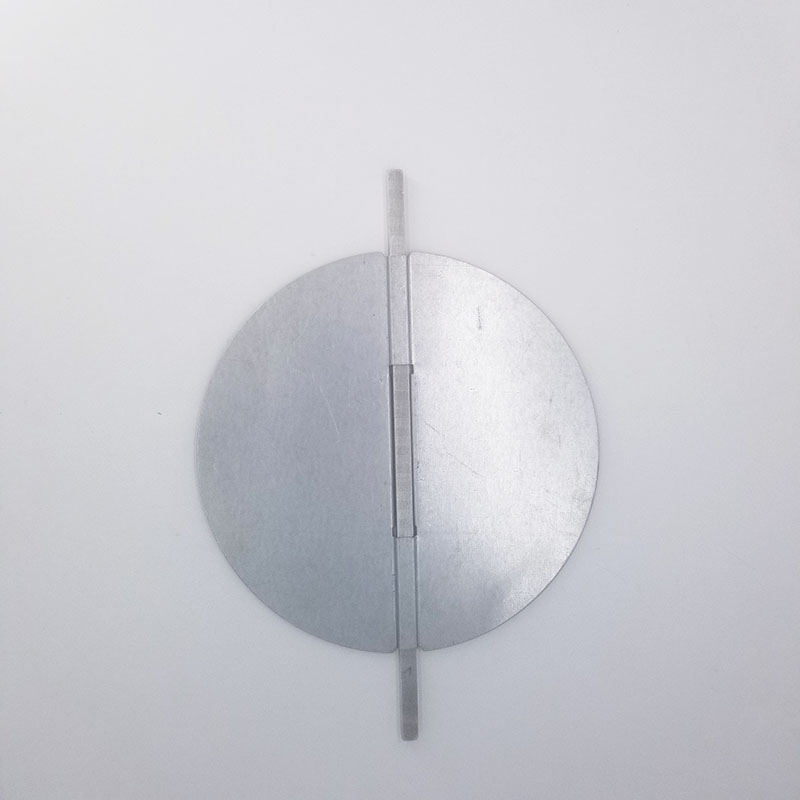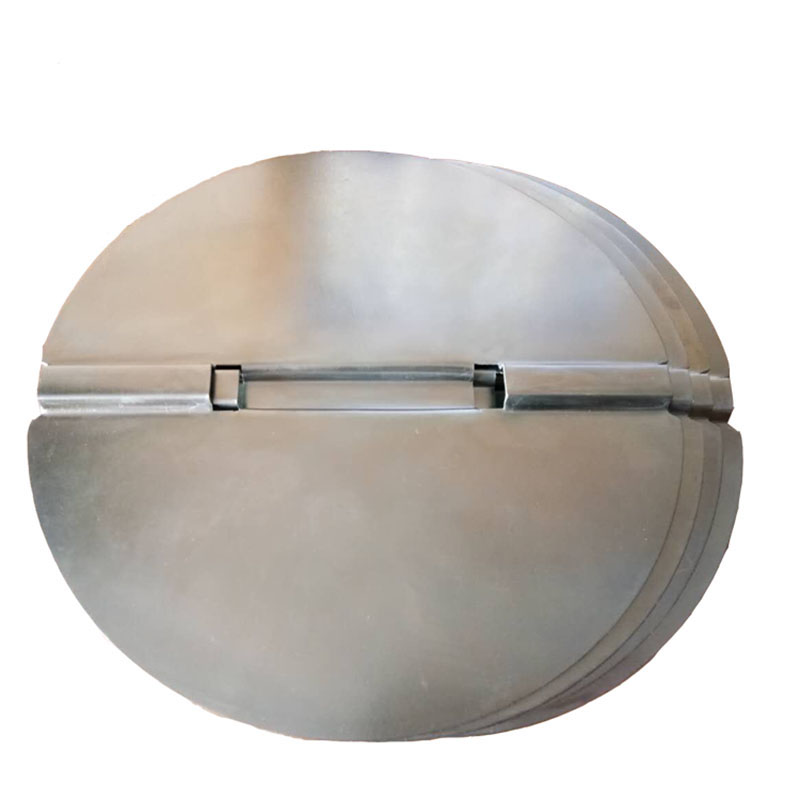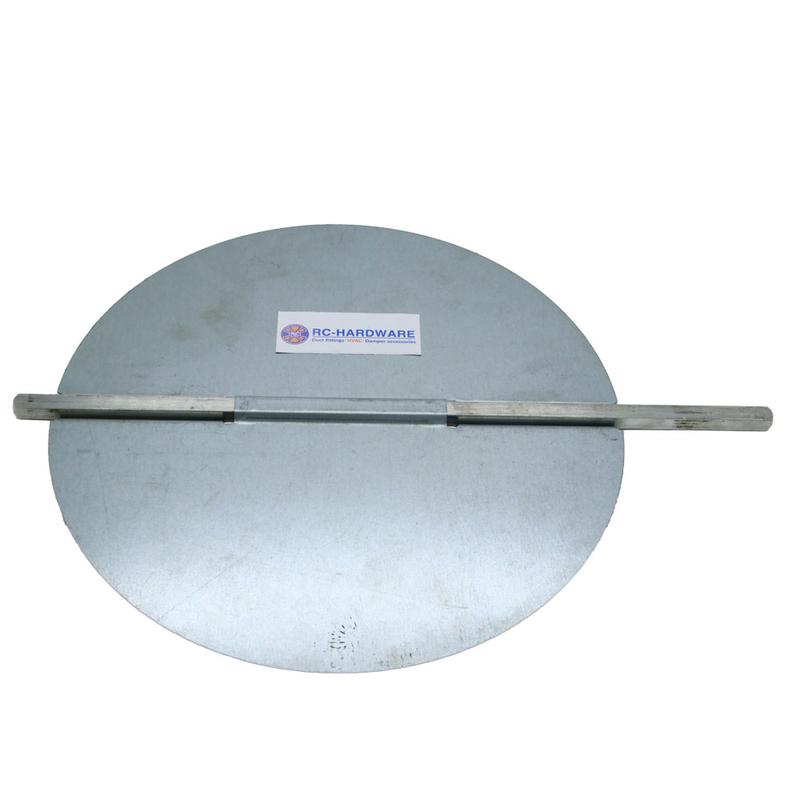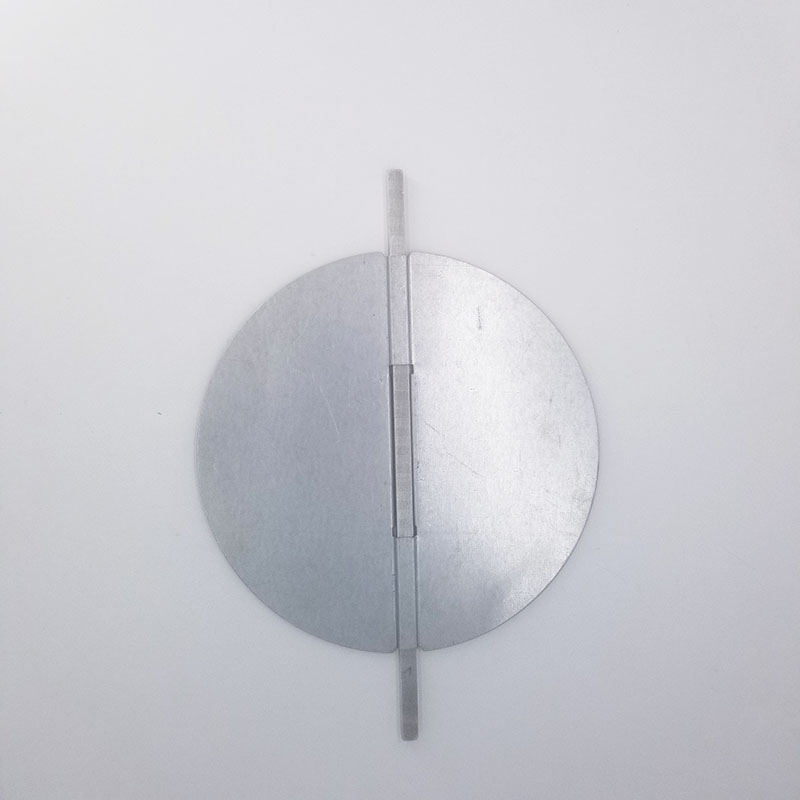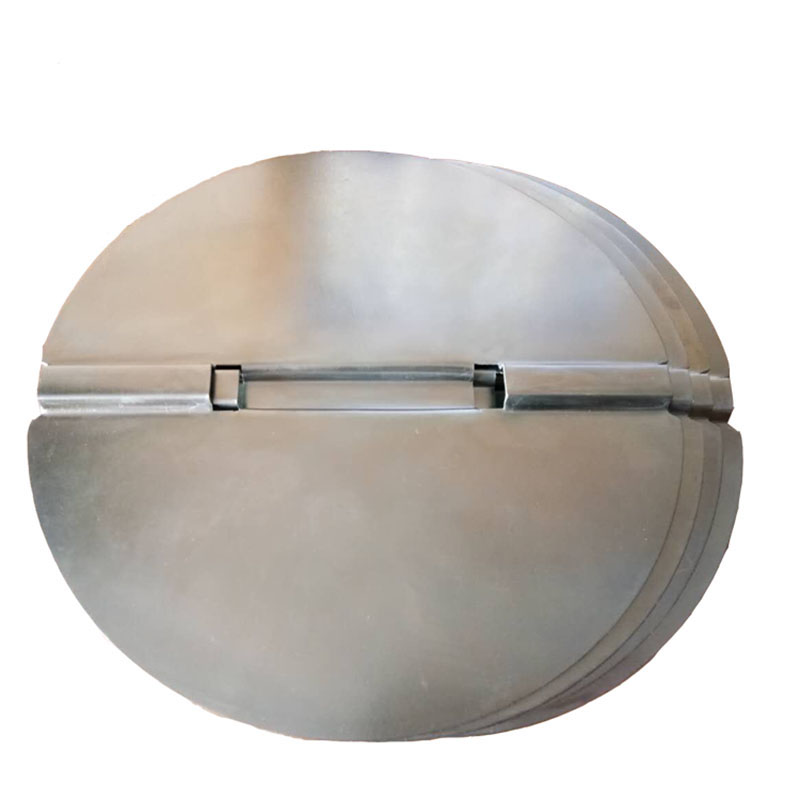 Parameter
---
This damper blade chart will help customers to choose the different size, thickness and assemblies at their request, the assemblies includ spring bearing, solid bearing, spade bolt.
PS: The mark "√" means avaliable, the mark "-" means unavailable.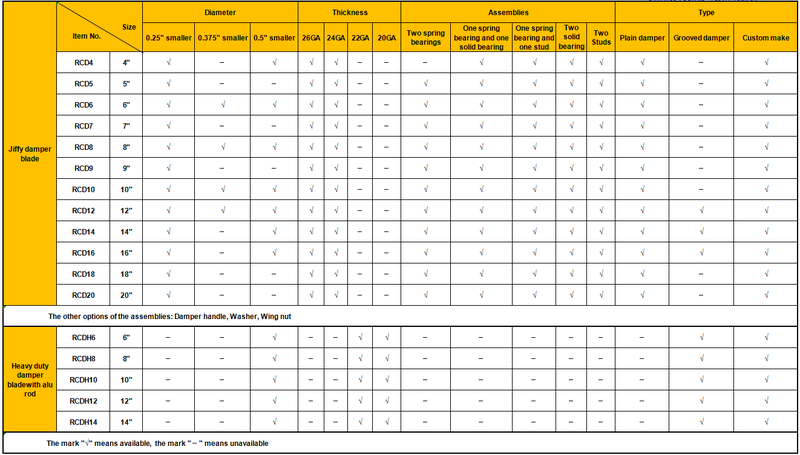 Heavy duty damper blade Material: Galvanized steel
Heavy duty damper blade Size: 6", , 8", 10", 12", 14"
Heavy duty damper bladeThickness: 20GA,22GA
Heavy duty damper blade Shape: Round
Related Products
---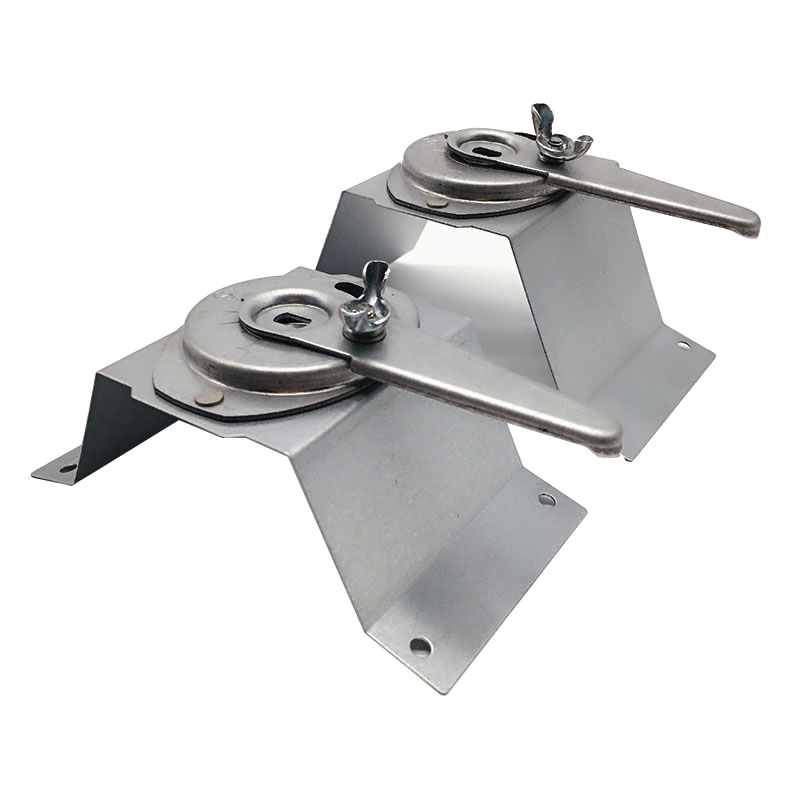 Saddle regulator
Product : Saddle regulator Material : Galvanized steel /Zinc plated steel/Stainless steel Weight : 42g (Without bracket) Reinforce handle thickness: 1.2mm Hole size: oval 5/16"& square3/8" Composition: Handle,Washer,Wing nut Height: 1 1/2" / 2" Saddle thickness: 0.45mm Steel oval frame thickness: 1.3mm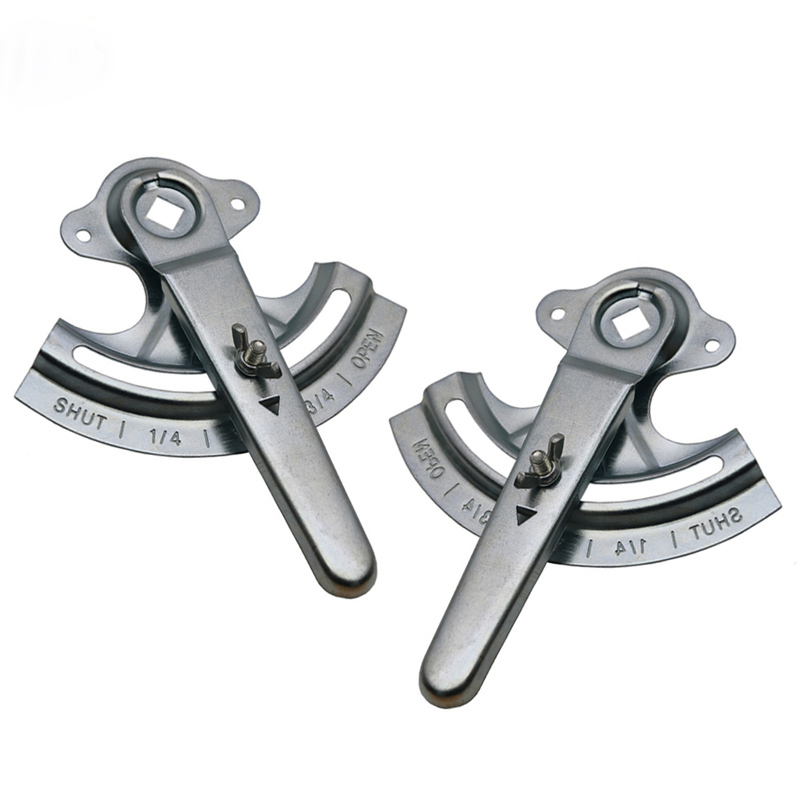 Quadrant regulator
Product : Quadrant regulator Material : Galvanized steel /Zinc plated steel/Stainless steel Weight : 126g Reinforce handle thickness: 1.2mm Steel quadrant frame thickness: 1.2mm Hole size: Square 3/8" (10*10mm)/1/2" (12.2*12.2mm) Surface treatment: Zinc coated Composition: Handle,Washer,Wing nut
Quote Now
---
Please Write your message, ask for best price, we will reply you soon, thanks